If You Are Looking For A Unique Destination To Visit Which Has Everything From Rich Culture, Stunning Natural Scenery, And A Fantastic Party Scene Then Dubai Is The Place For You. This Phenomenal Human Built Oasis Transformed From A Sleepy Fishing Town To One Of The Top Tourist Attractions In The World. In This Quick Guide To Visiting The Area, You Will Find The 7 Best Things To Do In Dubai.
Desert Safari
When You Are In This Part Of The World, An Absolute Must Do Is One Of The Many Desert Safaris. The Tours Include A Combination Of Traditional And Contemporary Activities. You Will Enjoy Your Day Leaving Dubai In Airconditioned 4x4s And Travelling To The Stunning Sand Dunes. There You Will Be Able To Try Your Luck With Dune Boarding, Riding Swaying Camels, And Having A Nice Bite To Eat In Traditional Tent Set Ups. Make Sure To Wear Long Clothing And Lather On That Sunscreen!
https://pinmyself.com/package/evening-desert-safari-with-bbq-dinner/47
Traditional Dhow Cruise
Dubai Originated As A Small Fishing Village Which Depended On The Warm And Shallow Waters Of The Dubai Creek For Survival. They Collected Pearls And Built Upon The Fishing Industry. This Ancient Arab World Strongly Depended On The Traditional Wooden Named The Dhow. This Boat Could Easily Maneuver Through The Red Sea And India Ocean. Now The Same Boat Skeleton Has Been Transformed From Sailing Boats To A Luxury Cruise For Visitors To Experience.
https://pinmyself.com/package/dinner-dhow-cruise-with-live-entertainment-in-dubai-creek/35
Burj Khalifa And Dubai Fountain
The Iconic Burj Khalifa With Its 160 Stories On Its 160 Levels Is The Crown Jewel Of Dubai. This Has Been The Tallest Building In The World Since 2009 At An Astonishing 829.8 Meters. Visitors Can Purchase Tickets To Visit One Of The Observation Decks With The New Deck Observatory Located On The 148th Floor. If You Are Not A Fan Of Heights, You Can Marvel At The $800 Million-dollar Dubai Fountain Which Features Over 6,600 Lights And 50 Colored Projections. It Shoots Water Accompanied By Classical And Modern Arabic And Western Music, Making It The Second Largest Choreographed Fountain In The World.
https://pinmyself.com/package/burj-khalifa-tickets:-level-124th-and-125th/2
Walk In Jumeirah Beach Residence
If You Are Itching To Get To The Beach, You Can Head Over To The Family Friendly JBR District. This Is A Great Place To Get Your Fix Of A Beachside Lifestyle. There Is An Abundance Of Waterfront Dining, Shopping, Celebration Events, And Water Sports. Why Not Try Your Luck At Parasailing Or Water Skiing? You Can Also Grab A Camel Ride Along The Beach Or Let The Kids Spend Their Energy On A Banana Boat Ride. If You Wish To Relax, Simply Grab A Book And Sink Into One Of The Many Lounge Chairs On The White Sand Beach.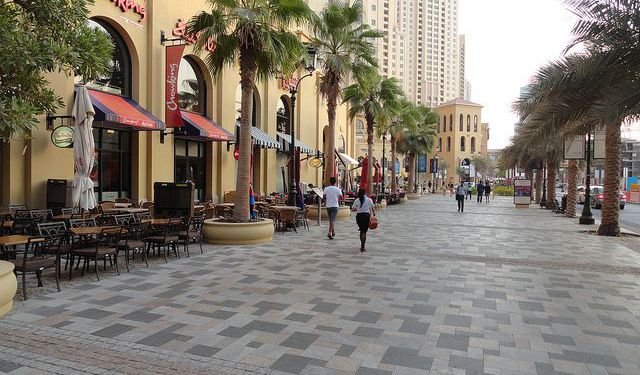 Seaplane Ride
Seeing The Impressive Dubai Skyline And Coast From The Air Is Phenomenal. So, Try It With A Unique Twist Of Taking Off From The Water From The Persian Gulf. You Will Be Able To See An Eagle Eye View Of The Palm Islands, Burj Khalifa, Burj-al-arab And Impressive Dubai Skyline.
Morning Hot Air Ballooning
Set Your Alarm Clock To Well Before Sunrise And Experience The Astonishing Colors Of A Desert Sunrise From A Hot Air Balloon. These Giant Colorful Sky Vehicles Provide A Romantic Experience And A Relaxing Way To Start Your Day. There Are Also Options Of Having Breakfast While You Are Floating In The Air With A Special Guest. You Will Be Treated To Flying With The World's Fastest Animal. The Peregrine Falcon. Special Handlers Come On Board With You And Launch These Magnificent Birds For Their Flight Straight From The Hot Air Balloon.
https://pinmyself.com/package/dubai-hot-air-balloon-tour-with-breakfast-and-camel-ride/63
Private Yacht Charter
Probably The Best, And The Most Luxurious Way To Enjoy The Area Around Dubai Is To Rent Yourself A Private Yacht. There Are Options To Grab A Motor Yacht Charter And Cruise Along The Persian Gulf Coasts Towards The Greek Islands Or Other Mediterranean Countries. These Longer Distances Will Require Charters Of At Least A Couple Of Weeks, But Shorter Options Are Also Available.
You Can Charter A Two-hour Cruise From The Turquoise Waters Of The Dubai Marina. Here You Will Have The Chance To Experience True Luxury For A Special Occasion Or Celebration With Your Friends And Loved Ones. All Charters Can Tailor Your Boating Experience To Your Precise Expectations.
Whatever You Chose To Do In Dubai, This Vibrant City Will Give You An Adventure You Will Never Forget.
https://pinmyself.com/package/private-luxury-yacht-charter-dubai/56